Slice And Dice
~ Slice And Dice ~
Slice and Dice your way to matching the number, win points and earn the highest score!
How To Play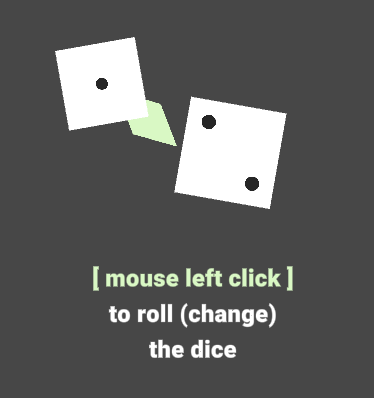 [ mouse left click ] to roll (change) the dice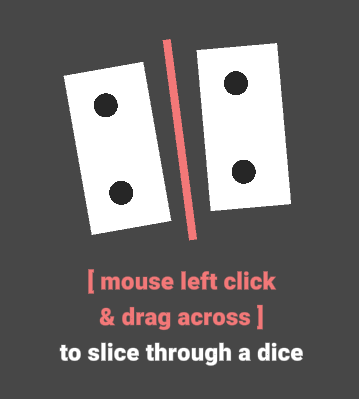 [ mouse left click & drag across ] to slice through a dice
hold [ space ] to use "dice time" and slow things down

To score points make the dots match the number to win that many points.
The game ends when you've used up all your dice time.
Try and get the highest score! (and leave a comment with a screenshot to claim it!)
Alternatively, you can see the game in action here with the mouse captured:
Attributions
This game wouldn't be anywhere near as good without these great people sharing their work:
Comments
Log in with itch.io to leave a comment.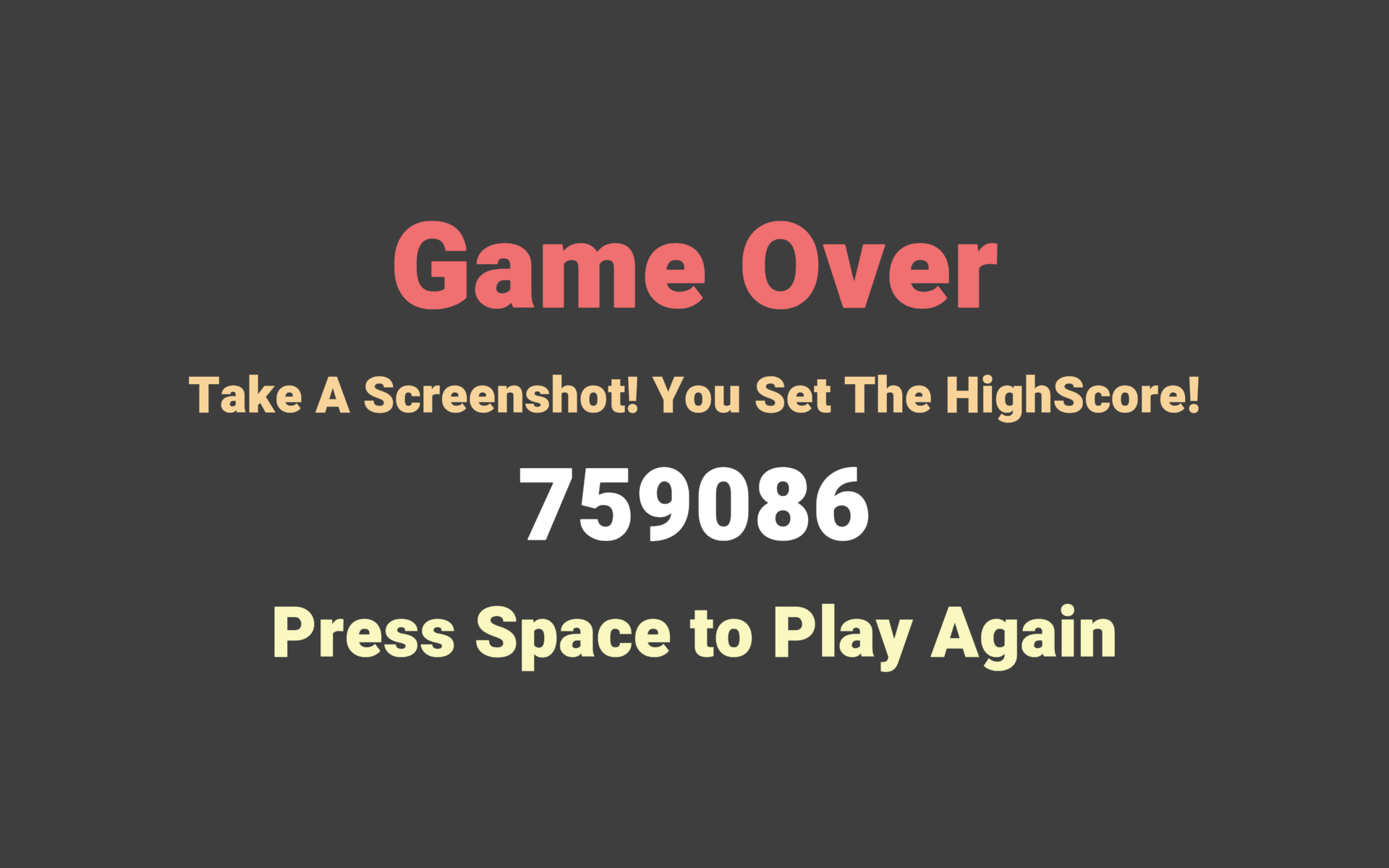 The high score is now mine!
The high score is my now I forgot screen shot wait....
And so the highscore is mine!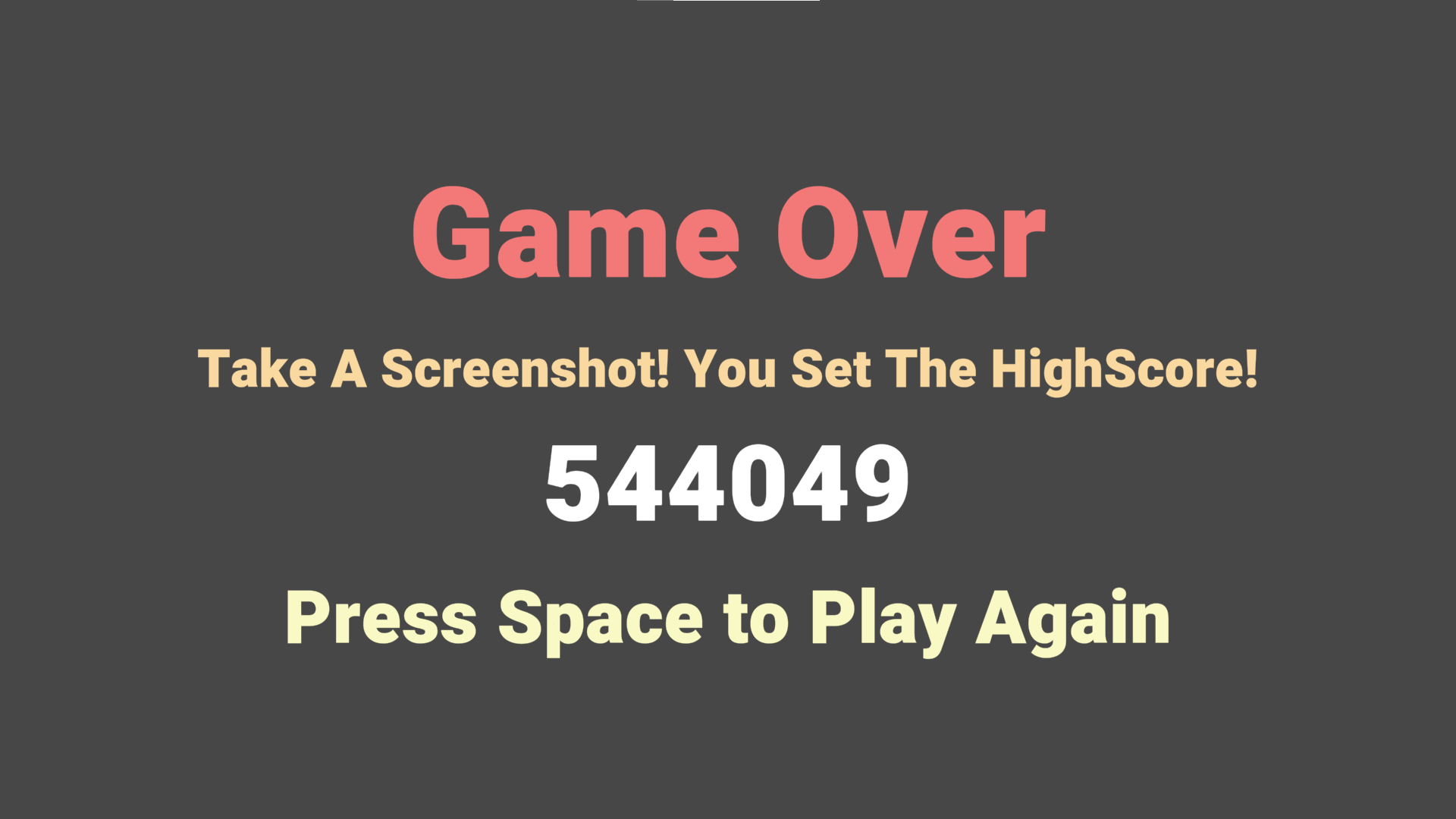 Nice game, very original.
Implementation (click/slice detection) could have been better/more-responsive though.
The difficulty curve is pretty steep: it seemed way too hard at first, but I got the hang of it. I played 9 minutes according to Itch app.